Tamara Savic,
Co-Founder & Artistic Director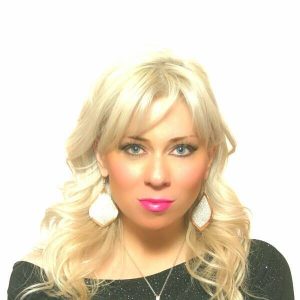 Tamara Savic was born in Belgrade, Serbia. She studied cello at the most famous music conservatories around the world, such as: Cleveland Institute of Music (USA), Harid Conservatory (USA), Royal Academy Reina Sofia (Madrid, Spain). She participated in numerous competitions, where she won many prizes, of which 1st prize of the Heran International Violoncello Competition (Czech Republic), 1st price of the Sarasota music competition (USA) etc.
Tamara studied with many world known cellists, such as Aldo Parisotto, Ronald Leonard, Ivan Monighetti.
As a soloist she performed with the Belgrade Radio Symphony Orchestra (Serbia), West Coast Symphony Orchestra (USA), Novi Sad Chamber Orchestra, Vienna Women Chamber Orchestra (Austria), Orchestra of National Opera Belgrade etc.
In 1998 Tamara Savic released her solo CD, as a youngest cellist who was ever published by the biggest State recording company PGP-RTS in former Yugoslavia.
Since 2006, she took on the position of principal Cellist of the Charlemagne Orchestra for Europe (Brussels, Belgium),
n 2010 Tamara joined successful Belgian group "The Exclusive Strings", electric string quartet, performing worldwide around 60 humanitarian concerts per year : Berlin, Barcelona, Paris, Doha, Monte-Carlo, Venice, Casablanca, Dubai, Cairo etc.
The group is the winner of famous show "Beat The Best " (best music category) in Netherlands, RTL Channel.
Tamara, as a member of "The Exclusive Strings", appeared in "De Zevende Dag" TV Show (VRT), The Footballer of the Year (RTL), and others.
In 2013-2014 concert season Tamara Savic, as a solo cellist, was invited to participate in biggest national Serbian cultural project of the year "Constantinus Magnus", under the patronage of the President of Serbia, Mr.Tomislav Nikolic.
This project, in partnership with Radio Television Serbia First Channel, has been performed in many European capitals.
In 2015 Tamara, together with Canadian violinist Melissa Schaak, formed electric duo "Electra", making their debut in New-York City in March 2015. Same year they performed in Hong-Kong, Singapore, Doha (Qatar), Dubai, London, Amsterdam, Brussels, Geneva, Antwerp etc.