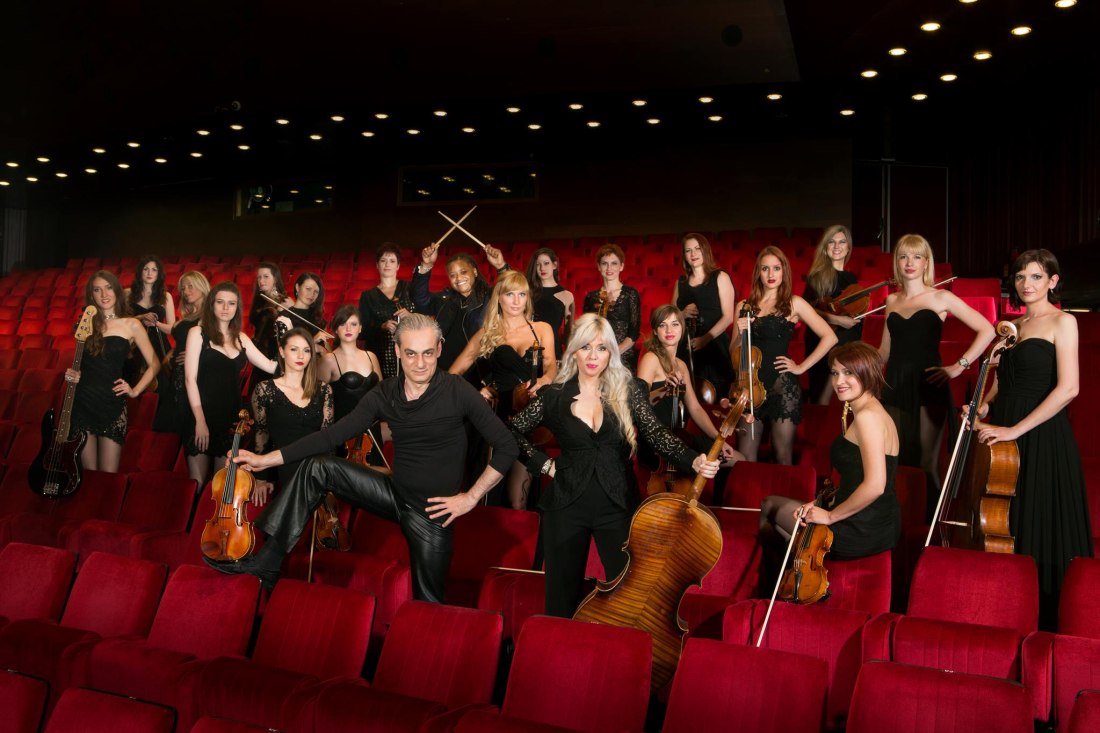 In an era of classical crossover we present you
something exceptional, dynamic, provocative
and mind blowing!
Almazian Symphony is an international  instrumental ensemble composed of a 100% female orchestra with a male soloist, performing in Classical Crossover style .
Founded by the Armenian-Belgian  violinist Khachatur Almazian and the Serbian-Belgian cellist Tamara Savic, the ensemble immediately attracted huge media interest. The first performance was praised by all major Serbian media. The Serbian Press titled the project as "New classic  for the new Millennium".