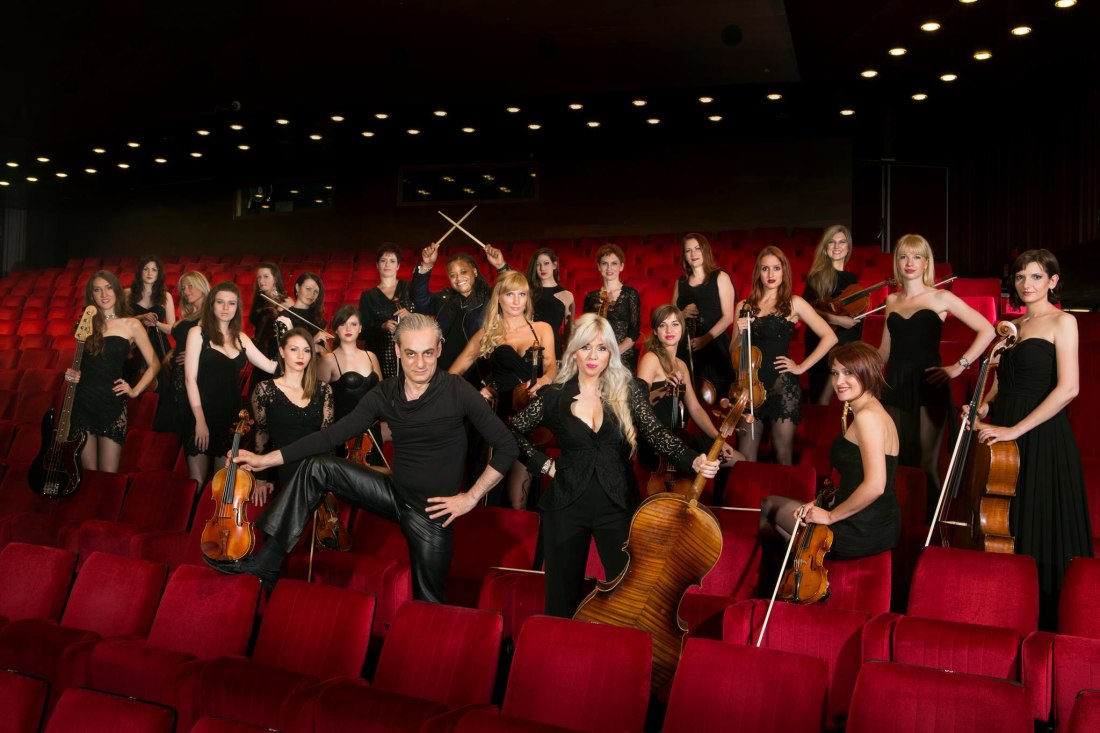 In an era of classical crossover we present you
something exceptional, dynamic, provocative
and mind blowing!

Almazian Symphony – an international orchestra of 20 excellent, classically trained and beautiful women. This ensemble founded and directed by Armenian violinist Khachatur Almazian and Serbian cellist Tamara Savic, will change your approach to music forever!
Because of such a diversity of their musical style, but at the same time always remaining highly virtuoso skilled, they brought the interest of many big producers, which lead to release of their first album "Pop Symphony" for Sony Music Entertainment in cooperation with French National TV. The album "Pop Symphony" received huge media coverage in France and French speaking countries.