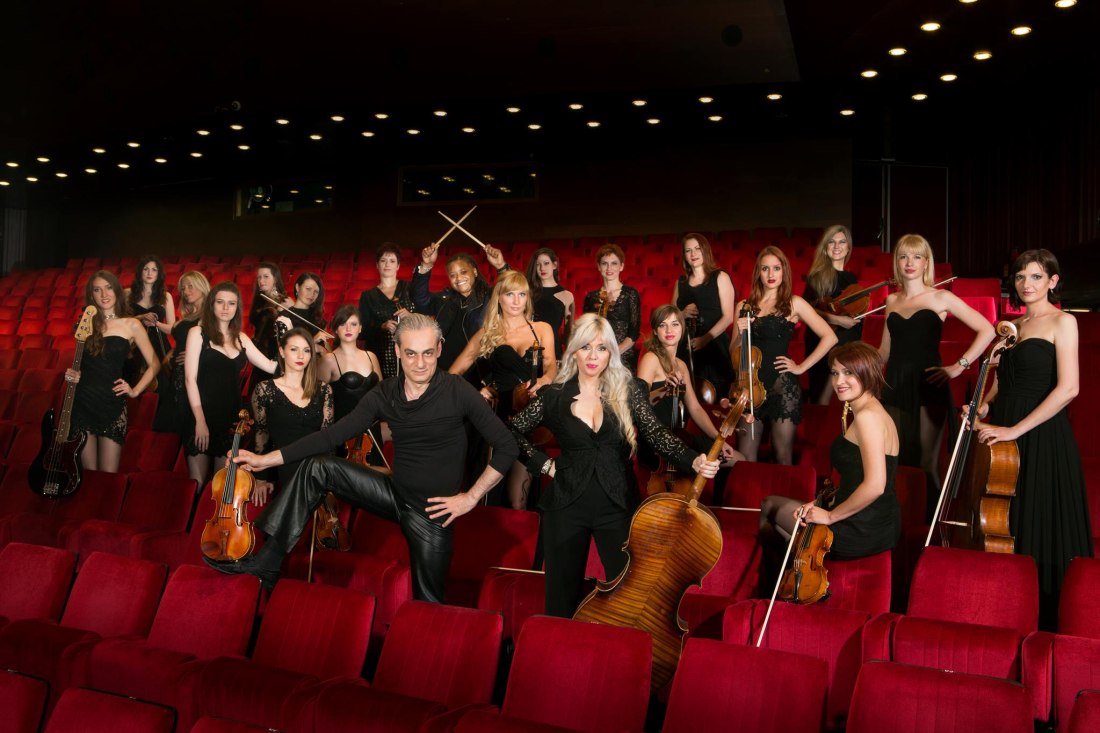 ALMAZIAN SYMPHONY  is an international  instrumental ensemble composed of a 100% female orchestra with a male soloist, performing in Classical Crossover style .
Founded by the Armenian-Belgian  violinist Khachatur Almazian   and the Serbian- Belgian cellist Tamara Savic  , the ensemble immediately attracted huge media interest.  The premiere  took place in Belgrade and  was praised by all major Serbian media. The Serbian «Press » publishing house  titled the project as «New classic  for the new Millennium».
World known film director, twice Cannes Festival Palm d'Or winner EMIR  KUSTURICA invited them as guest stars to make the opening concert of his first  Kustendorf Film & Music Festival   in 2008.
Same year Almazian Symphony did the closing performance of the  EXIT  Festival  , (officially proclaimed as The Best Major European Music Festival ), bringing together more than 10.000 people.
Hereunder are some of  the main highlights of Almazian Symphony's course:
The first  ALBUM , signed and produced by Sony Music Entertainment  in partnership with  France Télévisions  (French National TV Network), was released in 2013.
Performances in Paris by the invitation of UNESCO , closing performance  of the Rhythm of Europe Festival   , participation at Brussels Balkan Trafik Festival  , Balkan tour including the opening of Skopje Summer Festival  and Ohrid Festival , Sea Dance Festival ,  Yerevan ( Armenia ) performances by the invitation of Philip Morris as well as event performances in Dubai , Doha , Hong-Kong , Singapore , Moscow , Athens   to mention a few .
In 2015 Almazian Symphony was RE-INVITED  by EXIT Festival, to perform for  the pre-opening of the Festival on the City Main Square , attracting an audience of 30.000 people.
After their  very successful performance in MOSCOW's most prestigious concert hall — BARVIKHA LUXURY VILLAGE CONCERT HALL  ( June 2015 ) ,  Almazian Symphony took a break from stage concert activity and was honored to put the focus on the SOUNDTRACK  recordings for Emir Kusturica's  last   movie «ON THE MILKY ROAD » , starring MONICA  BELLUCCI .
Khachatur Almazian also had an ACTING ROLE  in the film, in various scenes with MONICA BELLUCCI. The premiere took place at the Venice International Film Festival in September 2016.
Khachatur Almazian,
Founder & Artistic Director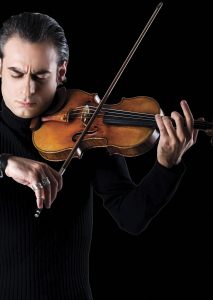 Armenian violinist Khachatur Almazian studied in his native city Yerevan with Petros Haykazian and Villy Mokatsian, and later in Brussels with Igor Oistrach, in New-York with Misha Keylin  and  in Paris with Eduard Wulfson.
In 1997 he won the First Prize at Belgian Radio and TV Competition.
Khachatur Almazian played countless concerts with world known musicians such as Kolja Blacher, Alexander Markovich, Rudolf Werthen, Marco Parisotto, Justus Frantz, Frank Shipway, Gilbert Varga, Walter Nothas.
He performed and recorded  for Radio and TV with Shanghai Symphony (China), Ontario Philharmonic (Canada), Belgian Radio Philharmonic, UACJ Mexico, Moravian Philharmonic (Czech Republic), National Orchestra of Belgium, Vojvodina Syphony (Serbia), Philharmonie der Nationen (Germany), Virtuosi di Praga, Charlemagne Orchestra for Europe (Belgium), Geneva Soloists (Switzerland), Dubrovnik Symphony (Croatia), I Fiamminghi (Belgium), etc.
He recorded CD for the SONORIS label (USA)Â  with Charlemagne Orchestra.
In 2011 Almazian was invited as  President of the Jury for the beauty contest Miss Serbia.
Khachatur Almazian is part of the reference book «Armenian Musicians of the world» listed with renowned artists such as Charles Aznavour, Aram Khachaturian, Cher, Michelle  Legrand, Helene  Segara, Alain Altinoglou, Sergey Khachatryan, Narek Hakhnazaryan.
Tamara Savic,
Co-Founder & Artistic Director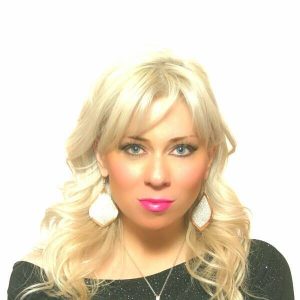 Tamara Savic was born in Belgrade, Serbia. She studied cello at the most famous music conservatories around the world, such as: Cleveland Institute of Music (USA), Harid Conservatory (USA), Royal Academy Reina Sofia (Madrid, Spain). She participated in numerous competitions, where she won many prizes, of which 1st prize of the Heran International Violoncello Competition (Czech Republic), 1st price of the Sarasota music competition (USA) etc.
Tamara studied with many world known cellists, such as Aldo Parisotto, Ronald Leonard, Ivan Monighetti.
As a soloist she performed with the Belgrade Radio Symphony Orchestra (Serbia), West Coast Symphony Orchestra (USA), Novi Sad Chamber Orchestra, Vienna Women Chamber Orchestra (Austria), Orchestra of National Opera Belgrade etc.
In 1998 Tamara Savic released her solo CD, as a youngest cellist who was ever published by the biggest State recording company PGP-RTS in former Yugoslavia.
Since 2006, she took on the position of principal Cellist of the Charlemagne Orchestra for Europe (Brussels, Belgium),
n 2010 Tamara joined successful Belgian group «The Exclusive Strings», electric string quartet, performing worldwide around 60 humanitarian concerts per year : Berlin, Barcelona, Paris, Doha, Monte-Carlo, Venice, Casablanca, Dubai, Cairo etc.
The group is the winner of famous show «Beat The Best » (best music category) in Netherlands, RTL Channel.
Tamara, as a member of «The Exclusive Strings», appeared in «De Zevende Dag» TV Show (VRT), The Footballer of the Year (RTL), and others.
In 2013-2014 concert season Tamara Savic, as a solo cellist, was invited to participate in biggest national Serbian cultural project of the year «Constantinus Magnus», under the patronage of the President of Serbia, Mr.Tomislav Nikolic.
This project, in partnership with Radio Television Serbia First Channel, has been performed in many European capitals.
In 2015 Tamara, together with Canadian violinist Melissa Schaak, formed electric duo «Electra», making their debut in New-York City in March 2015. Same year they performed in Hong-Kong, Singapore, Doha (Qatar), Dubai, London, Amsterdam, Brussels, Geneva, Antwerp etc.